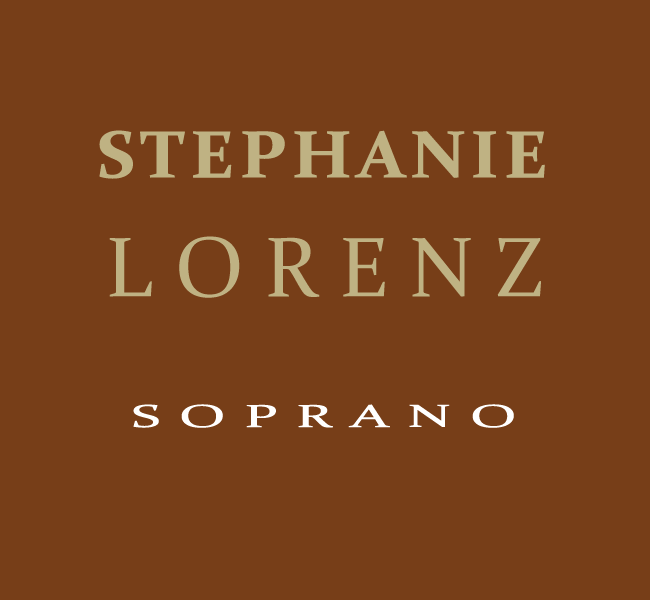 About Stephanie
German American soprano Stephanie Lorenz studied Opera Music Performance at Stetson University and is appreciated for her velvety timbre which is well suited for the music of Mozart, Bellini and Puccini. Stephanie recently debuted the role of Suzel in an artistic film titled THE TABLEAU OF L'AMICO FRITZ of the opera by Pietro Mascagni with the Camerata Bardi Vocal Academy in NYC.

This November, she will cover the role of Caterina from L'AMICO FRITZ for the Teatro Grattacielo in NYC. She frequently performs recitals and Liederabende. In the summer of 2022, Stephanie will debut the role of Mimì and will cover the role of Musetta from Puccini's LA BOHEME in Sicily with the Mediterranean Opera Studio & Festival. Prior to 2020, she sang the role of Sarah Good from THE CRUCIBLE by Robert Ward with the Berlin Opera Academy.

Stephanie has been working on her voice under the vocal guidance of her mentor Maestra Capucine Chiaudani, Italian dramatic soprano and Voice Professor at the Kalaidos University Zurich, as well as singing in masterclasses with Lisette Oropesa, Angel Blue, Joan Patenaude-Yarnell, Barbara Frittoli, James Valenti and Maestro Gioacchino LiVigni. Maestro LiVigni has described her as having "a one in a million voice."
| | |
| --- | --- |
| Nov 2021 | | |
| | Teatro Grattacielo, New York, NY USA |
| | |
| Jul 2021 | | Liederabend |
| | Grand Cypress Room, Shell Point |
| | |
| Apr 2021 | | |
| | Virtual Concert |
| | |